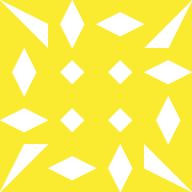 @wiseguybreaksgmailcom
11 Sep 2019 05:43:14PM
2 posts
Need a little design help
Design and Skin Customization
I want to get my site going with minimal effort. I already added all of the add ins I needed. But was trying to get the basic cover page and maybe some sample profiles. I am paying for the jamroom hosting for $39 a month that includes all of the bells and whistles.
Not too sure I'm making good design decisions... so I need a little help before I launch.
Can someone please help me?
www.wiseguybreaks.com
It's going to be a place where people can sell their baseball cards from their profiles... using the PayPal button module.
Also want to do some other things but I figure I can start simple.
Can I get some help to do this?
Thanks,
Henry
updated by @wiseguybreaksgmailcom: 12 Dec 2019 07:07:53AM