Jamroom Projects

Jamroom is a powerful and flexible profile-centered social media CMS built to be modular, fast, easy to expand and customize. Powering thousands of sites since 2003.

The Ning To Jamroom Project is designed to help frustrated Ning users migrate easily to Jamroom. Easily import your existing Ning site and control your own future.

Genosis is designed to make it easy to share your Family Research online. If you are looking for a way to publish your genealogy work, Genosis has been built from the ground up to make it easy.

Proxima is a custom Skin and a set of RESTful JSON modules that provide powerful API services to your mobile application or client.
BETA RELEASE

Site Builder makes it easy to design and build your site using Widgets and Panels in a simple to use drag-and-drop interface.
BETA RELEASE
What is Jamroom?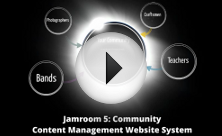 Jamroom is a community content management system. It enables you to bring your entire community online to participate in your websites content creation.
If you want to build an online community where everyone has their own identity then Jamroom can provide you with the tools to do it.
Join our community here and see how it works!
How it works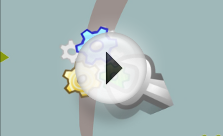 Upload the Jamroom Core to your hosting account and install it. You can easily add features using the Marketplace and create the site you want.
Once you have the functionality in place, setup up your Quotas to grant permissions to your profile groups.
Choose a skin to define your site style, and launch!