Create Your Online Community With Jamroom
Blogs • Audio • Video • Galleries • Social • eCommerce • More
Jamroom is a modular
open source
Community CMS that is uniquely customizable and powerful.
Running on your own server, you have
100% privacy and control
of your own system.
Powering
thousands
of sites worldwide since 2003.


What is Jamroom?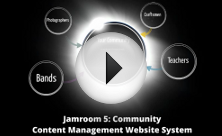 Jamroom is a community content management system that brings your community online to participate in creating your site's content.
If you want to build an online community where everyone has their own identity Jamroom can provide you with the tools to do it.
Join our community here and see how it works!
How it works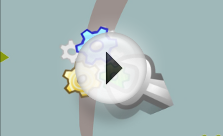 Upload the Jamroom Core to your hosting account and install it. You can easily add features using the Marketplace and create the site you want.
Once you have the functionality in place, setup up your Quotas to grant permissions to your profile groups.
Choose a skin to define your site style, and launch!